CB Saturday!
Buy 1 Cold Brew Get 1 Free!!!
About Anaya Coffee
At Anaya Coffee, the focus is on handcrafted coffee as a gateway to an enhanced experience. We strive to source environmentally and ethically responsible beans as well as fair trade and organic ingredients. All offerings are made with care, attention to detail, and of course, love. We feature locally artisan-roasted beans from Anaya Coffee Roasters.
We now sell our beans online! Buy some bags at www.anayacoffeeroasters.com

Drinks
Enjoy one of our handcrafted, made in-house drinks.
Eats
Fresh, organic, made from scratch daily for your tummy.
Contact Us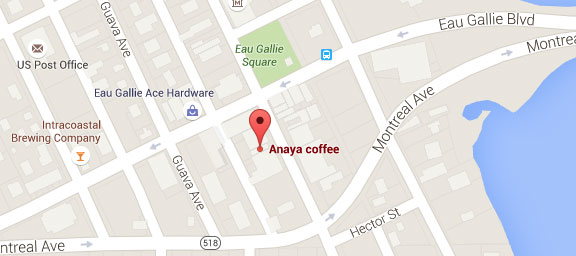 Find Us in Melbourne
1414 Highland Ave.
Melbourne, FL 32935

>